Book Sales & Distribution
BTPS is a full-service book distributor, providing tailored sales and fulfillment options to high quality publishers.
BTPS customers include any account in the book trade as well as mass merchandisers, specialty retail and wholesale customers, the gift trade, museums, Christian bookstores and churches, outdoor stores—essentially any business that buys and sells books. BTPS sells to accounts around the world, both in print and electronic formats.
Click here to learn more about becoming a BTPS book sales and distribution client publisher.
The Follett/Baker & Taylor Difference
Publishers who proactively pursue sales and marketing to library and education markets in addition to sales to general consumer retail and wholesale markets benefit from a reliable source of revenue that helps to temper the risks and uncertainties of today's retail climate. No other book distributor can match the reach of the combined Follett/Baker & Taylor businesses.
This includes:
K-12 libraries: Follett School Solutions is the leading provider of books and materials to school libraries, representing about 85% of the market.
Public libraries: Baker & Taylor is the preferred provider to the majority of U.S. public libraries with an approximate 65% share of the market. BTPS is also the leading provider of English-language books to libraries around the world.
Academic: Follett Higher Education dominates the market with 1,200 retail stores on college, university, and junior college campuses in the U.S., serving more than 5 million students.
BTPS client publishers benefit from the tremendous economies of scale reached by the combined businesses of Follett/Baker & Taylor, which drives down the costs of shipping, warehousing, and fulfillment, both domestically and internationally.
Speed to Market
The BTPS hub facility in Ashland, Ohio is also the BTPS manufacturing facility and serves as the central location for shipping large orders to national accounts. Baker & Taylor's additional four strategically-located U.S. service centers in Bridgewater, New Jersey; Momence, Illinois; Commerce, Georgia; and Reno, Nevada hold stock of titles with a consistent demand and sales pattern. Orders for those books are shipped from the nearest service center to the customer, resulting in:
Industry-leading speed to market
Much lower shipping costs
Tighter inventory control resulting in greater cash flow
Greater in-stock positions and fewer returns from Baker & Taylor wholesale
Data and Reporting
BTPS has a sophisticated portfolio of systems and data processing capabilities that allow seamless communication among BTPS warehouses and business facilities.
In addition, BTPS client publishers have access to real-time information regarding inventory, sales, returns, and revenues through the BTPS Publisher Dashboard. Customizable reports, detail drill-down, and the ability to create an unlimited number of users and set permissions for what those users see and modify are among the features of this robust publishing management tool.
Management
Mark Suchomel – Senior Vice President, Sales and Client Services. Mark oversees the domestic and international sales, distribution, and fulfillment operations for BTPS. He was previously President of Client Services for the Perseus Book Group and President of Independent Publishers Group (IPG).
Bob Gospodarek – Vice President, Operations. Bob oversees the book printing and manufacturing operation of BTPS. He was previously Vice President of Operations/COO for Thomson-Shore and President of Guardian Manufacturing.
In-House Sales & Marketing Team
Jeff Tegge – Vice President, Client Services. Jeff is responsible for the full spectrum of Baker & Taylor and Follett solutions and represents BTPS client publishers' titles to the public library, K-12, and higher education markets. He was previously President of Legato Publishers Group and prior to that, Vice President of Sales at Independent Publishers Group (IPG).
Tony Proe – Vice President, Business Development. Tony facilitates new client acquisitions efforts for BTPS. He has represented hundreds of publishers including Houghton Mifflin, Health Communications, Syracuse University Press, and Tyndale in addition to previously managing his own sales organization.
Mark Hillesheim – Vice President, National Accounts. Mark manages sales efforts to BTPS client publishers' titles for Barnes & Noble and Barnes & Noble College as well as library and trade media in New York and Canada. He was previously Vice President of National Accounts, Backlist Operations at HarperCollins and National Account Manager at Legato Publishers Group (PGW).
Dan Verdick – Director, National Sales. Dan directs sales efforts for Amazon and key U.S. independent bookstores, as well as manages the commissioned sales force selling BTPS client publishers' titles into the independent bookstore market. His previous experience in trade and educational publishing sales and marketing includes time spent with MBI Publishing/Motorbooks, ABDO Publishing, Children's Plus, and the University of Minnesota Press.
Andi Richman – Director, National Accounts and Manager, New South Books (Australia). Andi leads efforts to sell to select national accounts, such as Ingram, AWBC and Readerlink on behalf of BTPS's publisher partners. In addition, she manages the relationship with New South Books in Australia for BTPS internationally. Her previous experience includes national account positions at Guilford Press, Hay House, Harlequin and Dorling Kindersley.
Christina Noriega – Director, Gift & Special Sales. Christina oversees BTPS's special markets efforts, including key account management, as well as specialty retail, direct mail, specialty wholesale, and online retail channels of sale. Her past experience includes positions with Sterling Publishing; Ryland, Peters & Small; Scholastic; Klutz; DK Publishing; and Simon & Schuster.
Randy McKenzie – Manager, Christian Sales. Randy directs Christian national account sales for BTPS client publishers' titles for Ingram/Spring Arbor, LifeWay, Christian Book Distributors, Select Media, Mardel, Cokesbury, and the Munce Group, among others. He previously managed a variety of both trade and CBA accounts in addition to helping launch and establish the best-selling Chicken Soup for the Soul series.
Larisa Elt – Director, Publisher Services/POD. Larisa works with existing and prospective academic, professional, university, and scholarly press publishers as it relates to supply chain services with an emphasis on print-on-demand (POD) and third-party book distribution services. She previously held senior sales and marketing positions with McGraw-Hill Education, Jessica Kingsley Publishers, Oxford University Press, and Bloomsbury Continuum.
Michelle Dougherty – Manager, Client Services/Order Entry/Inside Sales. Michelle oversees the client services, order entry, and inside sales teams for BTPS client publishers. Prior to BTPS, she held other front-line customer and client services roles. View the network of sales representatives with whom BTPS partners.
Matt Warner – Director, Marketing. Matt spearheads all of BTPS's corporate marketing. Prior to BTPS, he held various positions at Barnes & Noble.com/NOOK Digital, including as Director of Children's and Teen Books/eBooks and Director of eBook Channel Marketing & Sales. He also worked in various marketing management roles with several major children's book publishers, such as Penguin, Random House, Orchard Books, and Lerner Publications.
International Distribution & Sales
BTPS represents its client publishers and sells their titles to thousands of international customers in addition to providing international sales and marketing, strategy development, and world class logistics.
The BTPS sales team is comprised of representatives who make in-person sales calls to accounts in all major international markets; these accounts include bookstores, internet/online retailers, international schools, wholesalers, distributors, libraries, and direct-to-consumer accounts. BTPS sources client publishers' inventory from among the various Baker & Taylor distribution centers allowing for quick worldwide shipping to accounts, reducing overstocking and making BTPS a low-risk opportunity for titles to compete in the global marketplace.
Canadian Distribution & Sales: Ampersand Inc.
BTPS partners with Ampersand in Canada to facilitate client publishers' Canadian sales to Indigo, independent bookstores, library wholesalers, price clubs, and other retailers with a team of sales representatives responsible for each Canadian province. In addition, BTPS partners with Fraser Direct Services for warehousing and fulfillment and is part of Fraser's Jaguar Book Group, an entity from which most Canadian retailers buy, augmenting the market strength of BTPS in Canada while also facilitating payments and collections. View contact information for Ampersand, Inc.
Special Sales
BTPS sells into a wide variety of specialty retail and wholesale accounts including craft stores, gourmet food stores, museums, hospitals, gift shops, specialty retail chains, mail order catalogs, specialty wholesalers, online resellers, bulk/promotional resellers, and homeschool retailers. Click here to email the BTPS Special Sales Team.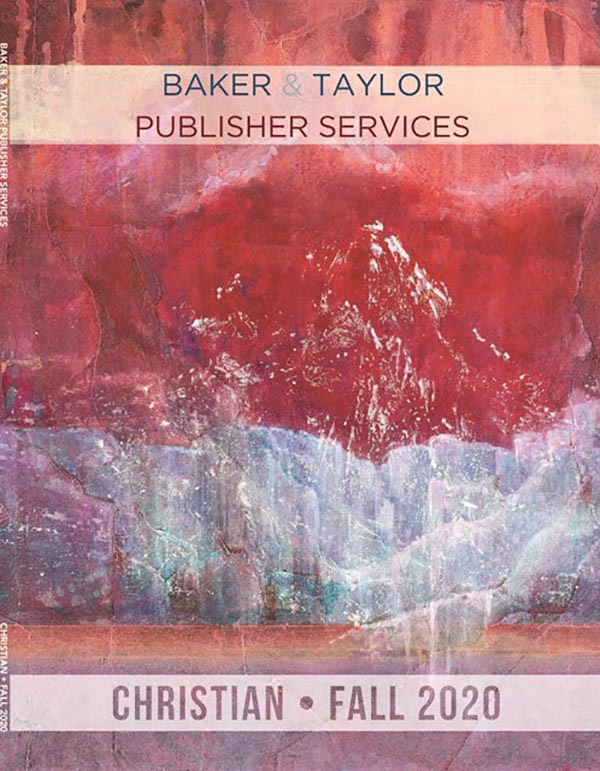 Personalized Attention & Resources
Upon joining BTPS, client publishers immediately receive personalized attention and are welcomed into a culture of partnership.
A multidisciplinary transition team ensures a detailed, efficient onboarding process.
Publishers receive a dedicated client service representative to assist with day-to-day logistical needs.
The BTPS in-house sales team provides extensive pre-publication consultation and discussions on title positioning as well as continuous feedback and communication on major accounts, sales presentations, and promotional opportunities.
Available promotional programs include representation at national and international trade shows and inclusion in sales catalogs, eNewsletters to independent retailers, and targeted outreach to key retail and library accounts.
Publishers have access to real-time information regarding inventory, sales, returns, and revenues through the BTPS Publisher Dashboard.
Integrated Manufacturing & Inventory Management
Located in Ashland, Ohio, the BTPS manufacturing facility is under the same roof as the BTPS hub distribution facility, eliminating shipping time and expense while allowing for maximum cash flow.
BTPS client publishers receive exceptional pricing. A single print file provides access to offset, short-run digital, and print-on-demand (POD) options, allowing flexibility in physical inventory management.
Click here to learn more about Book Manufacturing with BTPS.
Interested in book sales and distribution for print and/or eBooks with BTPS?
BTPS would serve as a publishing partner under a print or eBook distribution agreement, handling practical operational functions such as warehousing, metadata dissemination, sales, order fulfillment, invoicing, collecting, and customer service.
BTPS welcomes all inquiries but is very selective when evaluating potential publishers.
The publishers in which BTPS is most interested are those who:
Have an established publishing program
Consistently release new titles each season or on a regular, ongoing basis
Demonstrate committed adherence to the industry's basic solicitation requirements and deadlines
Understand where titles fit into the retail landscape
Know the competition and target consumer(s)
Are prepared to compete in target market(s) in collaboration with BTPS as the distributor
Will work with BTPS to agree upon mutual sales targets/expectations
Can support titles through marketing/publicity
Those with publishing programs that satisfy this criteria are encouraged to complete our online questionnaire. Please allow for at least 2 weeks for BTPS to review your submission and follow up regarding next steps.
If it feels as though BTPS' services might be a bit beyond the scope of your current program, BTPS encourages you to investigate Small Press United.